Sustainability
We are dedicated to championing the vibrant culture of Minnesota that thrives due to our cold climate and resilient spirit. Because of this, we are committed to doing good for the planet, people, and places that sustain our operations. It is our responsibility to operate in a socially responsible and ethical way to protect the environment and our community.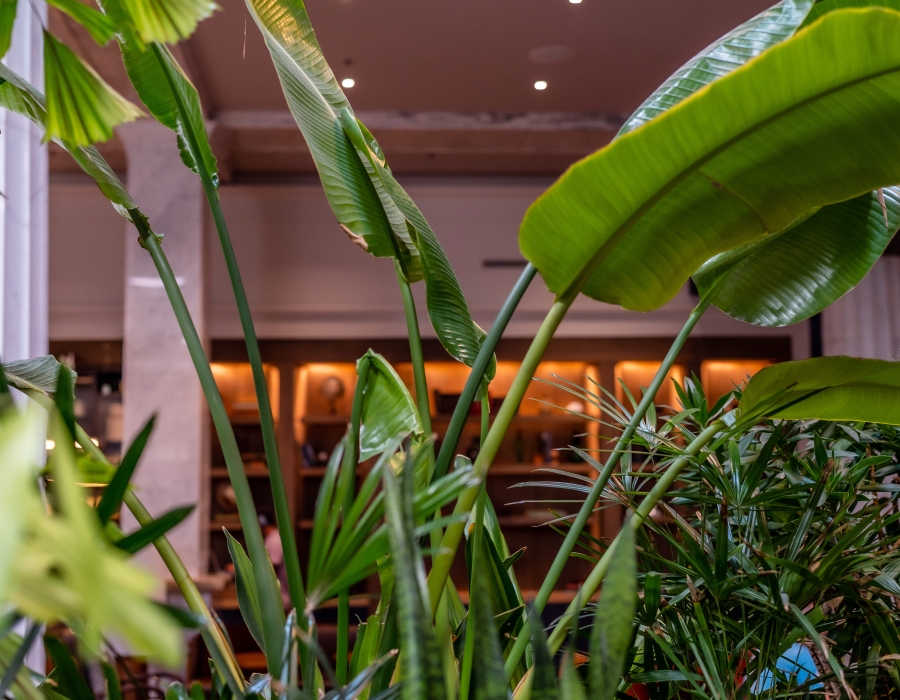 Our Highlights
Choose to Conserve program—Earn 1000 Marriott Bonvoy points by opting out of stayover housekeeping service for each night
Paperless check-in process
Elimination of single-use plastics
Use of organically-sourced and biodegradable coffee pods for in-room Keurig machine
Refillable water station for reusable water bottles
Recycling program in all guestrooms and public spaces
Motion sensor thermostats in guestrooms and public spaces
Motion sensor lighting in public spaces
Reusable drinkware in all guestrooms
All recycled paper products in restaurant and coffee shop
Low-flow toilets across the property
Water-efficient showers and faucets
Energy efficient double-glazed windows throughout property
Vegetarian and vegan menu options in restaurant and coffee shop
Indoor green spaces
Bicycle rental and lock stations available
Team community partnership with Minneapolis Park & Recreation Board
Senses That Sustain
Our commitment to sustainability and locality goes beyond what is seen—we use it to source local flavors, drive our scents, support local artists, and improve wellness.
We create intentional menus using local ingredients and seasonal flavors that tell the story of Minnesota and our region. We intentionally source seasonal and fresh ingredients from our local partners, like Peterson Craftsman Meats, to support local livestock and dairy farming.
We source our seaside driftwood scent to ensure only clean, non-toxic, and safe for the environment ingredients are used.
We showcase local artists for all to experience our culture—from our curated playlist of local artists to the artwork displayed in guestrooms and public spaces.
We have filled our public areas with hundreds of living plants to provide green spaces for our guests and community throughout our urban jungle. This lush plant life naturally purifies our air, reduces energy use, decreases our carbon footprint, and increases wellness of our community.