Private Event Spaces
Our unique spaces are very flexible and can accommodate a range of events. Our team is here to help you plan a unique event just how you want it and has considered every detail.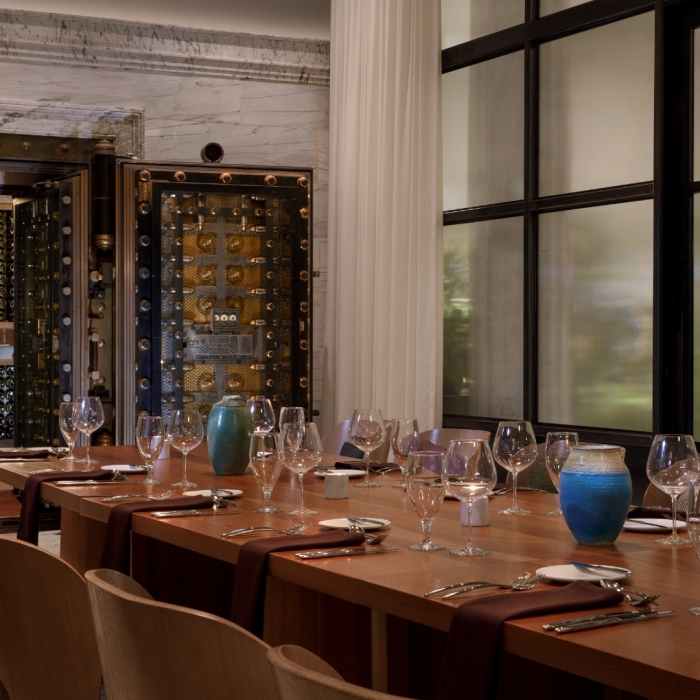 Bryn Mawr
Inspired by moments of gathering around the table to share good food, laughter, and stories. This space, encased in floor-to-ceiling glass, features original marble, natural wood furnishings, and a bank vault-turned-wine cellar.
Capacity: 24 guests seated, 50 guests reception style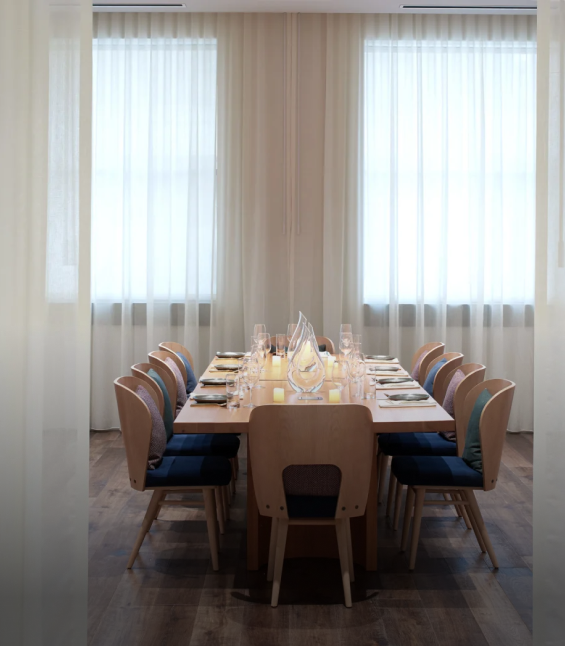 Kingfield
Boasting plenty of natural light, this open and airy private dining room is perfect for intimate occasions. Room features include oversized windows, natural wood furnishings, and a rotating display of art from local artists.
Capacity: 16 guests seated, 30 reception style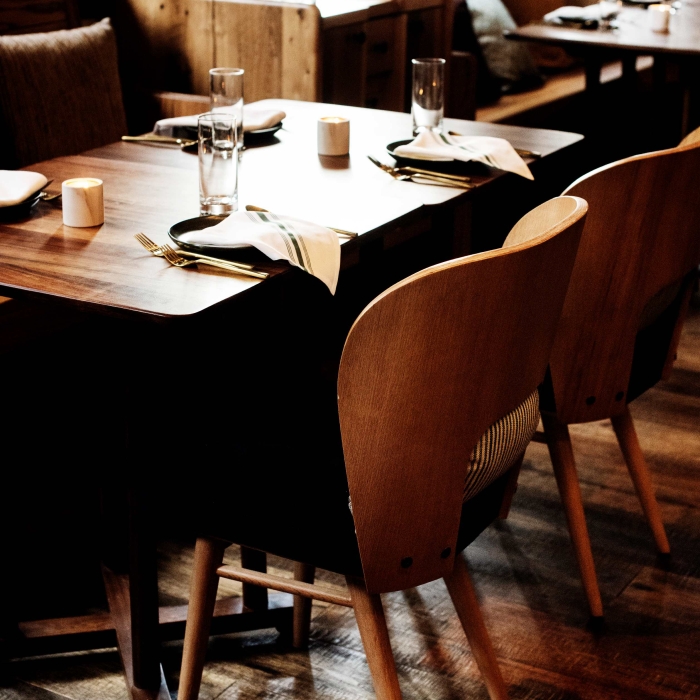 Giulia
Nestled among natural light and lush plant life, this space features an open kitchen, natural wood balanced with original marble columns, unique navy tiling, and open shelving.
Capacity: 60 guests seated, 150 reception style