Weddings & Celebrations
Graciously appointed and expertly staffed, Emery is the ideal base for your big day. The perfect destination for all things wedding, Emery can host your rehearsal dinner, intimate ceremony, lively reception, engagement party, showers, and any other celebration.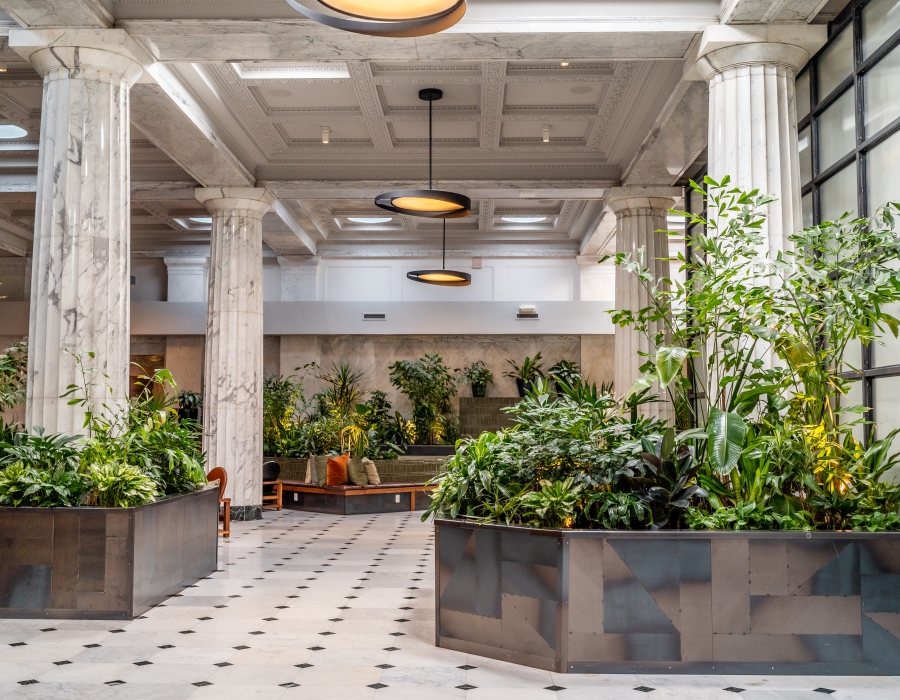 The grandeur of the historic Midland Bank Building, with its 17-foot columns and Carrera marble, shines through a modern reimagination creating sophisticated, contemporary guestrooms and social spaces throughout. Celebrate the big day in Emery's lush greenery, intimate nooks, and inspiring settings.